Where was your proposal?
Christmas Eve at our annual Christmas party (socially distanced and following of guidelines of course).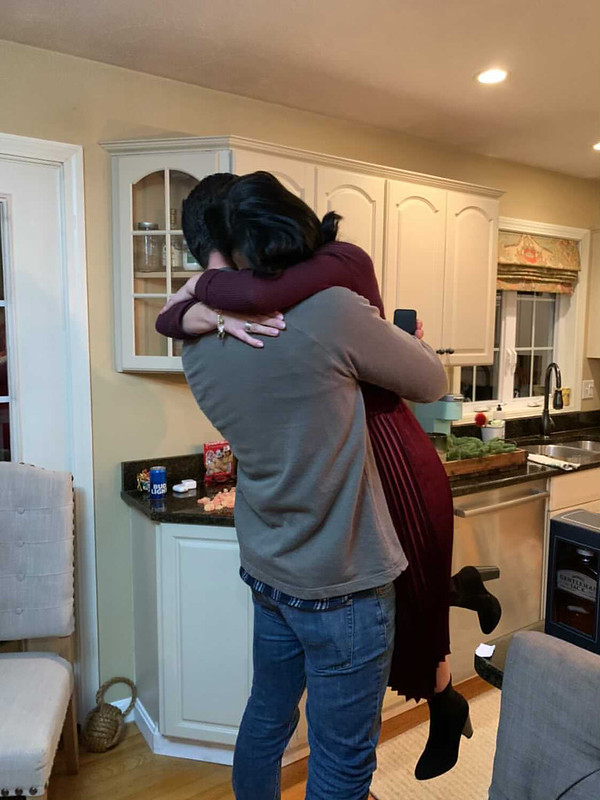 How did you meet?
We were highschool sweethearts. We started dating in 8th grade. I know it's crazy, but we grew up together. Time does fly. We found ourself at the same college and graduated together.
How did he ask?
While playing yankee swap on Christmas eve he opened a small box and I was like omg that must be a ring! But low and behold it was a box of champagne gummy bears… I thought ok I must not be getting engaged today. At the end of the game he ended up asking me to try one and there was the ring. Kind of funny our proposal video is currently going viral on TikTok! We are at almost 2 million views (AshleyRossi76).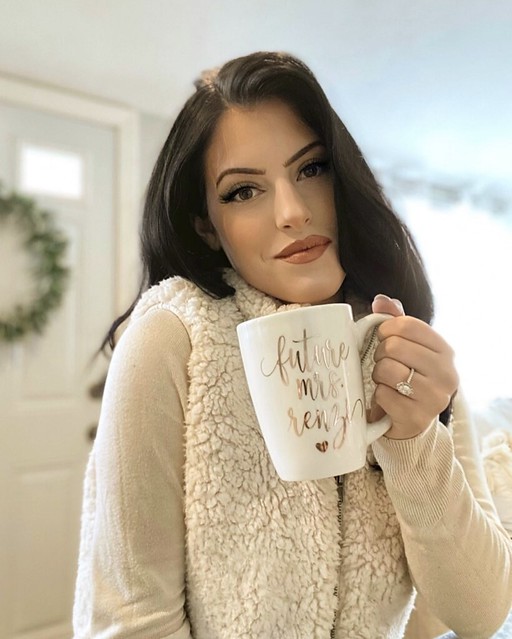 The Ring
My ring is a 1.2 carat oval diamond with a halo around it and diamonds down each side. It's beautiful white gold and I'm so in love!

@ashleyerossi @bigal890