WELCOME TO PROVIDENCE DIAMOND
IT IS OUR PHILOSOPHY TO OFFER OUR CUSTOMERS BEAUTIFUL, QUALITY PRODUCTS WITH INTEGRITY AND FULL SERVICE.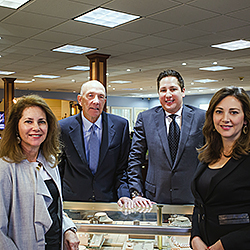 Providence Diamond Co. is owned and operated by The Pritsker Family. They have achieved recognition as a brand within their own market, having established their store as one that stands for the ultimate in luxury products and services, sourced from the very best jewelry and timepieces available worldwide to meet the high taste level of their sophisticated customer. Providence Diamond Co. is one of the only 170 fine jewelry stores in the United States to achieve Couture Jeweler status. In today's marketplace, the integrity of a brand is considered a covenant with customers. Couture jewelers are the elite retailers in the Jewelry industry.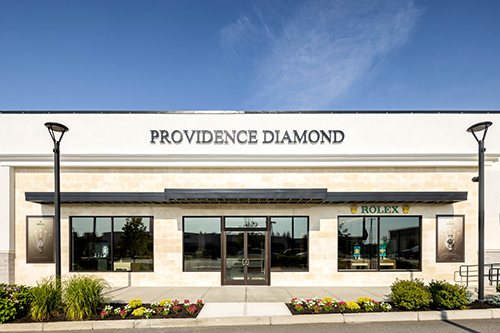 Peter Pritsker began his career in the diamond business over 30 years ago. He traveled the country, representing M. Fabrikant & Sons, the largest diamond importer in the United States. In 1978, Peter established their first New England office in the heart of Providence's financial district, where he sold to manufacturers, wholesalers, and retailers on the east coast. In 1984, Pritsker started his own diamond jewelry company, accompanied by his wife Marcia. Still in the Providence office, he met with customers privately by appointment only; hence the name Providence Diamond Co. was born. A clientele was now established. Then in 1989 Pritsker opened his first retail store, specializing in fine jewelry and of course, diamonds, in Warwick, RI. Two years later an opportunity arose to become the exclusive jeweler of Garden City Center, Rhode Island's premiere shopping center. Since the move Providence Diamond Co. has grown tremendously, doubling its size with an expansion in 1997, becoming one of the largest independent family-owned jewelry stores in New England.

Providence Diamond Co. has one of the best bridal jewelry departments in New England, featuring designs by Coast, Henri Daussi, Sylvie, and Martin Flyer. We are proud to represent the world's finest designer jewelry manufacturers and Swiss named watches.

Rhode Island's Premier Jeweler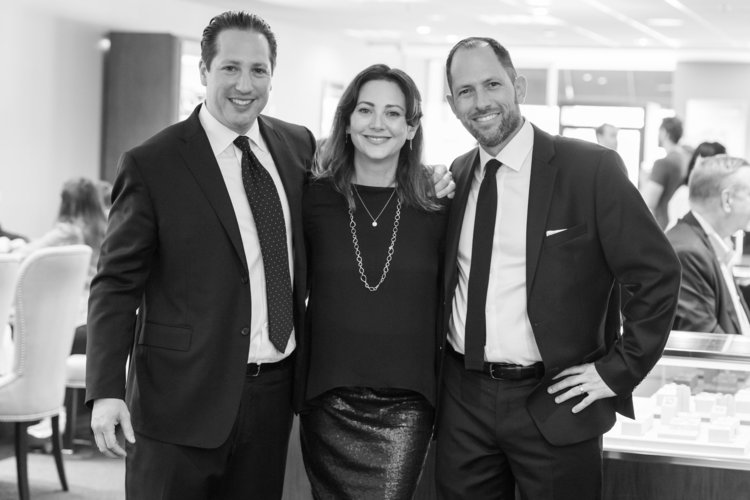 Timeline:
1984: Providence Diamond Company Founded by Peter and Marcia Pritsker
1989: The Pritskers opened their first retail location in Warwick
1991: Providence Diamond moves to Garden City Center Cranston
1997: Retail expansion, doubling the retail showroom
2017: Providence Diamond becomes the exclusive Rolex Jeweler in Rhode Island