Where was your proposal?
Castle Hill Inn.
How did you meet?
Danielle was a TV news reporter in South Bend, IN and was assigned to interview a local United States Coast Guardsman (Sam) who was credited with rescuing an injured, stranded dog off of a frozen river.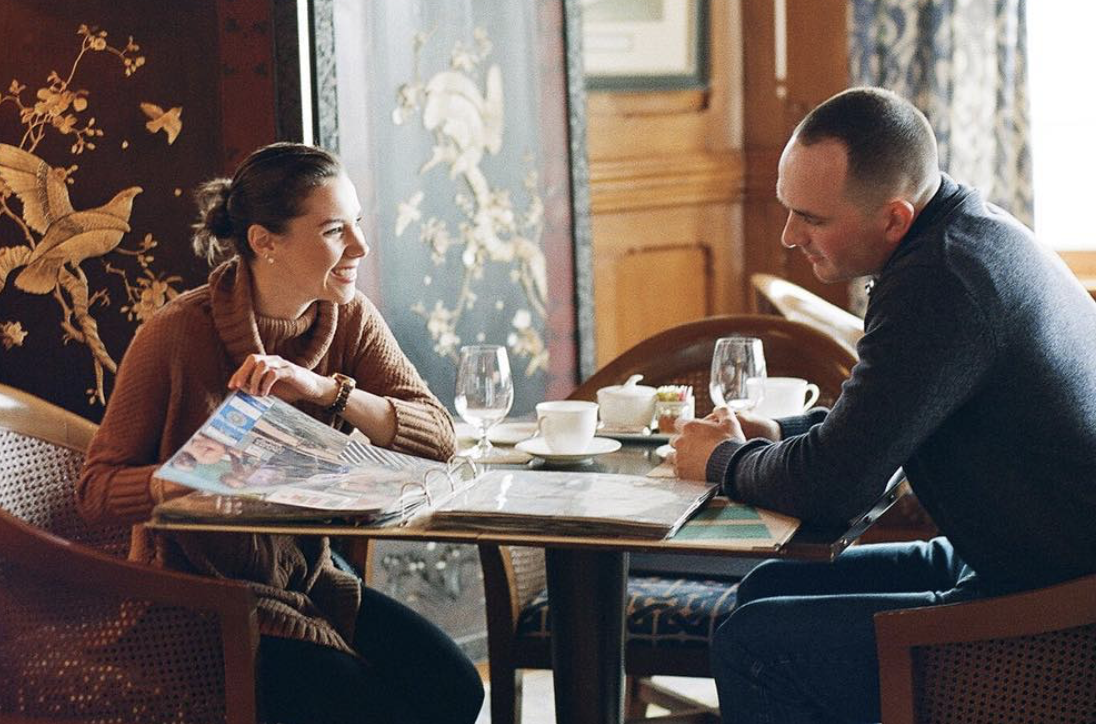 How did he/she ask?
He took me to Castle Hill Inn for "lunch" but when we were seated the waiter brought over the scrapbook of our relationship instead of the menus. We spent time reminiscing through memories as we flipped the pages only for me to discover the last page was a "proposal page" and that's when he got down on his knee and proposed ! Shortly after both sets of parents walked into the Inn to top it all off. They came from New York and Nebraska !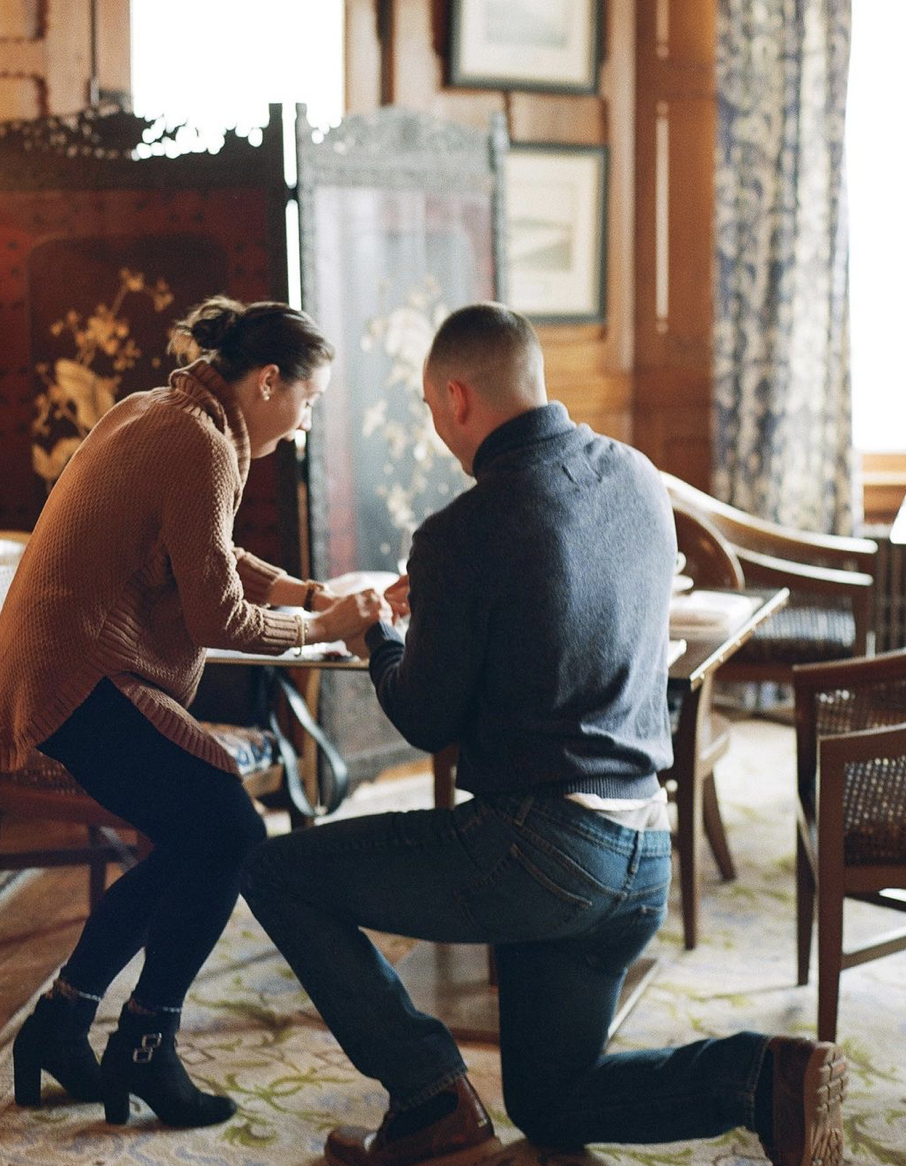 Tell us your ring!
It's the best!! All Sylvie, white gold. My engagement ring is a solitaire 1 carat stone surrounded by beautiful diamonds. My wedding bands are a matching set of small ornate diamonds.

@danielleyyk @samvan10