Austin proposed to Heather while on a ski trip with friends at Sugarloaf Mountain in Maine.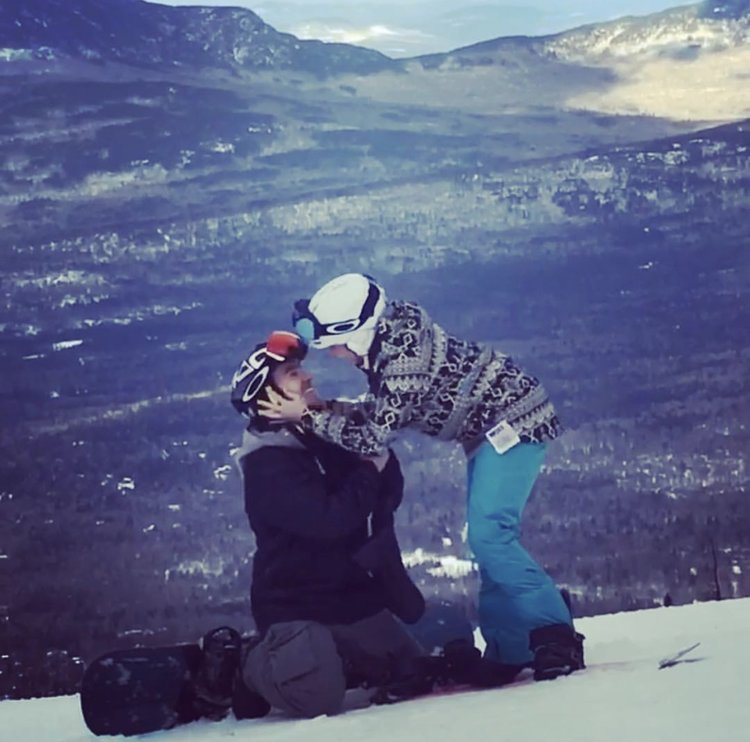 How They Met:
Heather and Austin met while in nursing school at a Rhode Island College in 2013.
How He Asked:
Heather and Austin were on a ski and snowboard trip with friends. Heather thought they we were going to take a picture at the top of the mountain, as the clouds had finally cleared, and it was the last run of the day. When the got to the top, all of their friends were in front with their cameras out and ready for this so called picture. Austin isn't the sappy type and he turned to Heather and said "You know I love you and Brooke (her daughter), right?". At this point, Heather knew what he was going to do. The rest of what he said was a blur, except for "Will you marry me?"
The RING:
My ring is everything I could have wanted and more. He did a great job choosing, though he had a little help from his sister and my not subtle hints prior!"
Thank you Heather & Austin for sharing your beautiful story with us!
#PDBrides