Where was your proposal?
In front of Cinderella's Castle at Walt Disney World during Mickey's Very Merry Christmas Party on December 12th, 2019.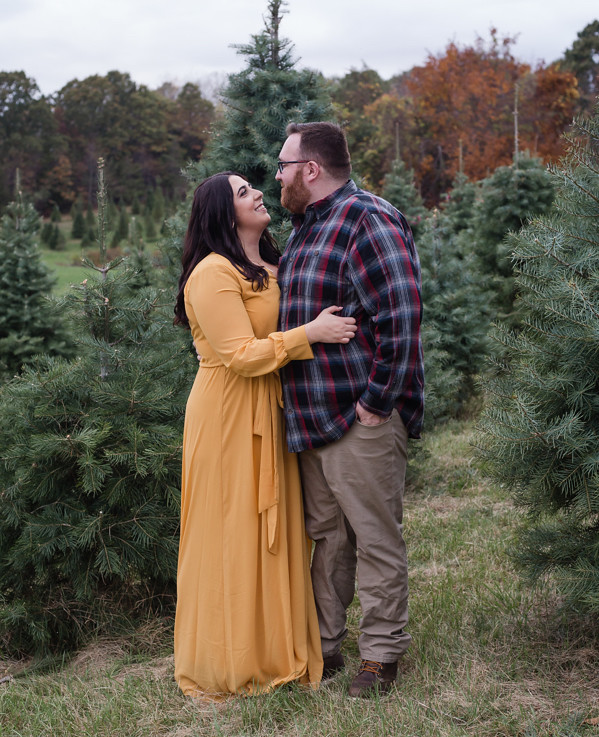 How did you meet?
Good old fashioned Tinder! Initially, we lived too far away from each other to "match." As fate had it on Mother's Day, I was at my mom's house and my now fiancé was driving with his mom to Foxwoods for breakfast and Bingo. This allowed us to be within a 30 mile radius of each other. We "matched" Mother's Day 2016 and the rest is history.

How did he ask?
Walt Disney World is my favorite place in the entire universe and I've always wanted to see it decorated for my favorite holiday: Christmas! After our trip to Disney for Halloween the previous year, we decided to finally fulfill my dream to see Walt Disney World at Christmas time. Eric surprised me with matching Mickey and Minnie Christmas ears for the Mickey's Very Merry Christmas Party. Halfway through the trip was the unexpected proposal night.
We arrived to the Christmas party with our friends who live in Florida and their 2 year old daughter. The moment we stepped out of the car, it started to downpour and it continued throughout the whole night, even though there wasn't any rain in the forecast. Due to the rain, there were no photographers anywhere in sight in front of the castle. On top of it all, the rain was ruining my hair that I just spent hours curling. It wasn't my happiest moment. Eric insisted that we go take a picture in front of the castle and his friends would take the picture for us. I was so nervous as I thought this might be the moment he proposes (he's never the one to suggest a photo). After we were set up to take the photo, Eric whispered in my ear, "Maybe this will make the night a little better," as he got down on one knee and proposed to me. After that I "blacked out" from excitement, and I don't remember anything for the next 20 minutes. Thankfully our friends were there who took pictures and videotaped me saying, "Yes, oh my god, no you're kidding me, no way, this isn't real" followed by "yes" and repeating it all over again.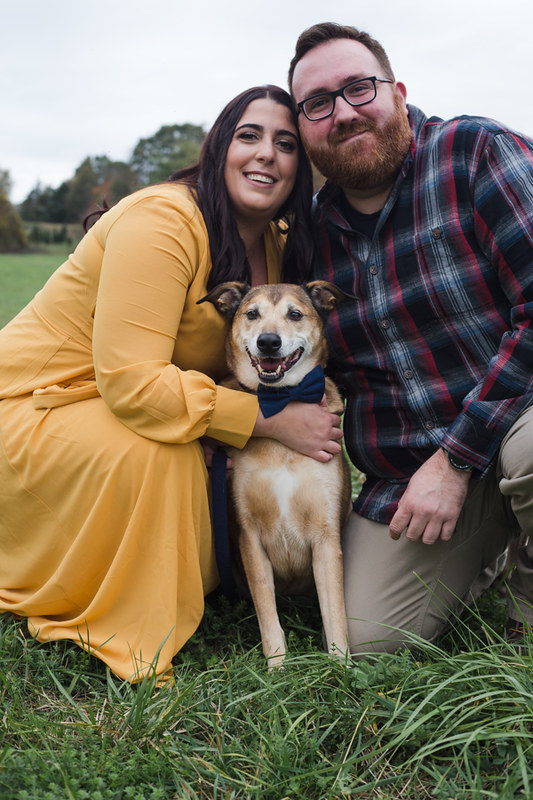 After Eric popped the question, our friends, who are also Disney fanatics, brought out retired 'Just Engaged' and 'Happily Ever After' pins from when they were engaged, and we spent the rest of the night celebrating! The rain even stopped long enough so Disney could put on the special Christmas party parade and fireworks display! It was the perfectly imperfect proposal to start our life together!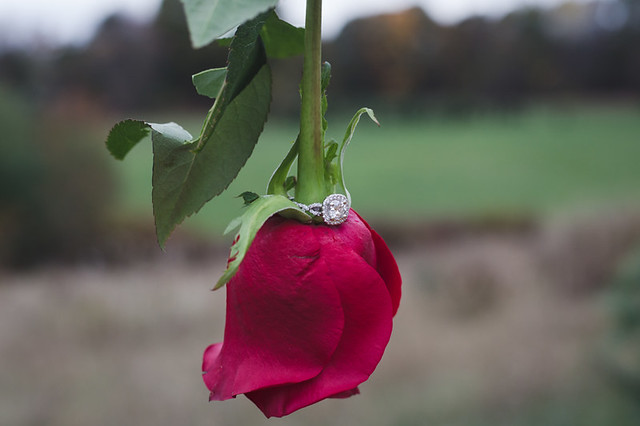 The Ring
Eric found the perfect ring all by himself with very little guidance from me at all! It is his grandmother's diamond set in a halo on a 14K white gold split shank band. It was truly the most amazing ring and I love showing it off!

@hollydimauro @eric_jt4
Photography : Simone Plus Photography @simoneplusphotography