Where was your proposal?
The lawn at the Chanler Hotel in Newport, RI with celebratory photos taken at Castle Hill and Ledge Road, Newport.
How did you meet?
We met on election night in 2018, Sean was running for office in East Greenwich and I was volunteering at one of the polling locations. When Sean arrived to check in on his volunteers, I was chatting with his mother who was the one to introduce us! The minute I saw him, I said to myself..."I am going to marry him!" From there it is all history!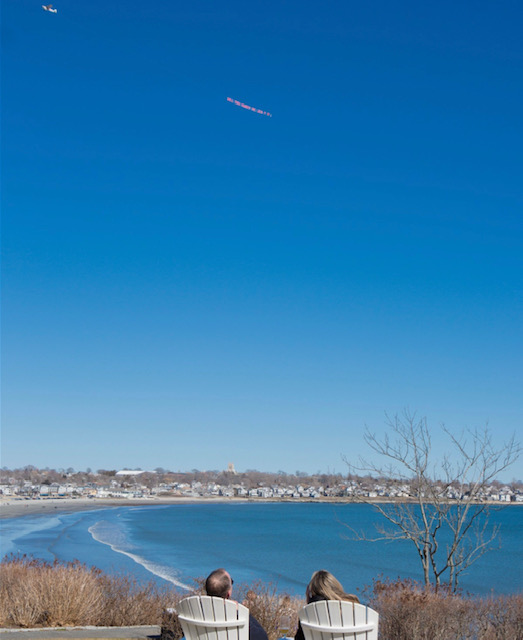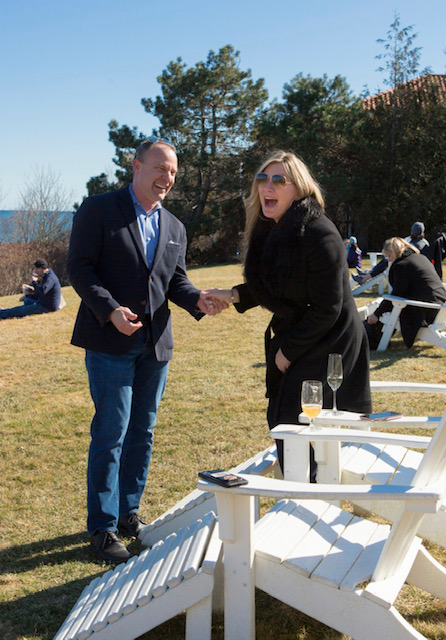 How did he/she ask?
While staying at the Chanler in Newport, Sean suggested I take a break from working as it was such a gorgeous day, to enjoy some time out on the lawn where many people were gathered. I am a Real Estate Agent for Greenwich Bay Brokers in Warwick, of which, Sean is the Broker Owner for. While sitting outside and enjoying some great conversation, Sean asked if I noticed the plane flying overhead. When I looked up, I saw a plane with a banner displaying the question "Will you marry me Jen?" I immediately screamed in surprise and excitement while noticing everyone around us who were clapping and smiling ...as they had been made aware of the impending proposal! Besides being in the most perfect location, with weather unheard of in March, Sean also hired a photographer to capture the moment he presented me with the most beautiful ring I have ever seen while asking me to be his wife. To say the proposal Sean planned blew me away, is an understatement!
Tell us your ring!
The ring is a 2.5CT round diamond set in a platinum diamond cushion halo setting with a diamond band. It was specially made for us by Coast Diamond.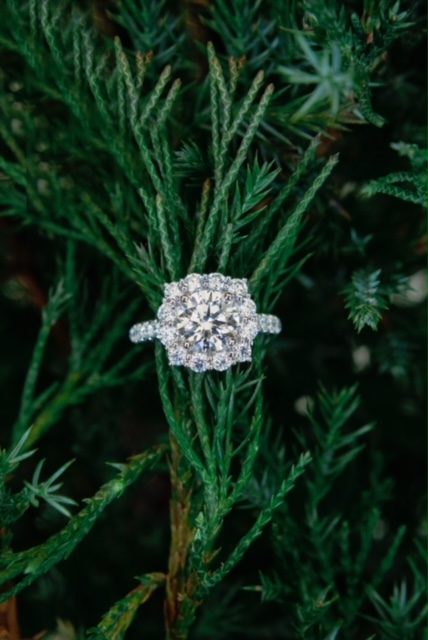 @greenwichbaybrokers, @jencosgroveinteriors, @seanoleary7 @faithduganphotography, @thechanler, @newportrhodeisland