Where was your proposal?
B.F. Clyde's Cider Mill, located in Old Mystic, CT.
How did you meet?
We met in the late summer of 2016 in Newport at a backyard party. We didn't realize it at the time but we actually had mutual friends, which is how we both were invited to this get together. He arrived with his coworkers and I arrived with my cousin and her now husband. Throughout the night we chatted and found we had some similar interests and really enjoyed getting to know each other. By the end of the night before leaving the party, Jordan asked if he could get my cell phone number. And the rest is history! :) Jordan, is actually originally from the west coast though, growing up in Las Vegas and I (Kayla) was born, raised and have spent my entire life living in Rhode Island. It just so happened that Jordan moved to RI from Las Vegas through a connection he made while on deployment overseas with the Army and he has been here ever since.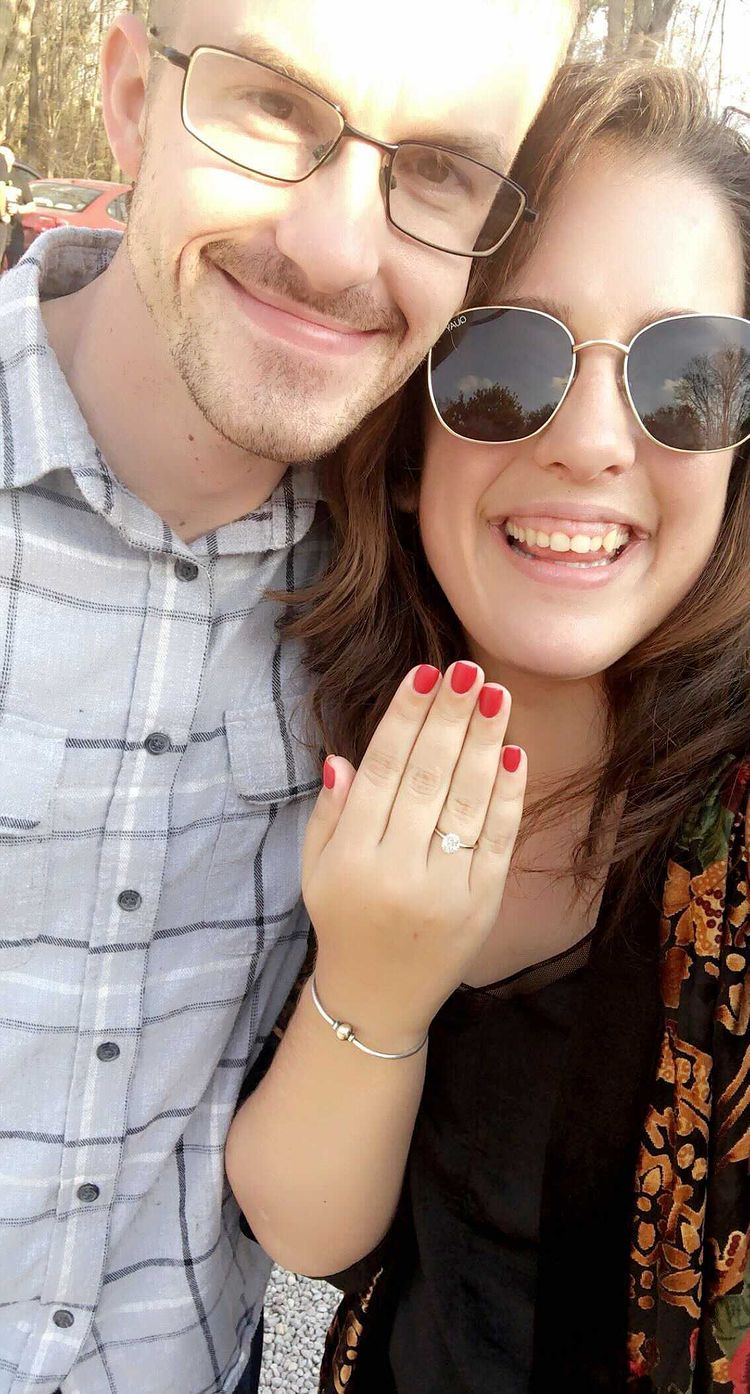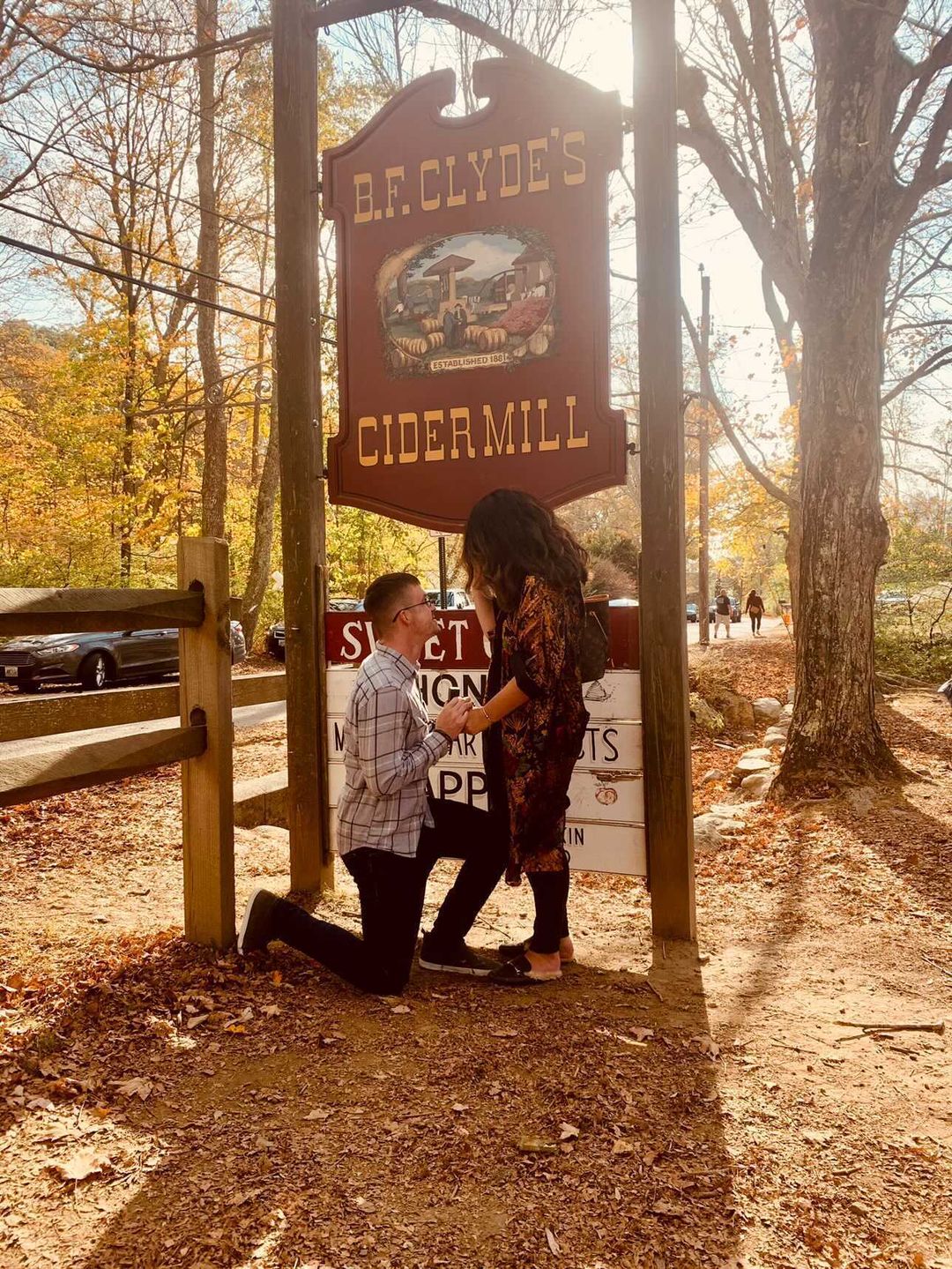 How did he/she ask?
A few months after we started dating, Jordan and I spent a weekend away in Mystic, CT. The leaves were beginning to change and we enjoyed the beautiful autumn weekend away- visiting the cider mill, walking around the downtown area, checking out the shops and restaurants etc. We have come to love the Mystic area and try to go back once a year. This past year we decided to go over Columbus Day weekend just to spend the day. We invited my sister and her boyfriend (who were in on the plan!). Our first stop on our day trip to Mystic was B.F. Clyde's Cider Mill. We love it there, and were excited to bring my sister along as she had never been before. We walked around for a little bit and stopped at the different stands and shops. We then walked over to the main sign for the cider mill where it has become popular to take a picture with (pics or it didn't happen, right? ;))So we first snapped a photo of my sister and her boyfriend and then we switched and they took a photo of us. As we were posing for the photo, Jordan asked me quietly if it would be ok if this was our last photo taken as boyfriend and girlfriend? And as I looked at him wondering what he meant by that, he was then down on one knee, presenting the ring, asking me to marry him. Cue the waterworks! It was such a sweet moment, one that I will cherish forever.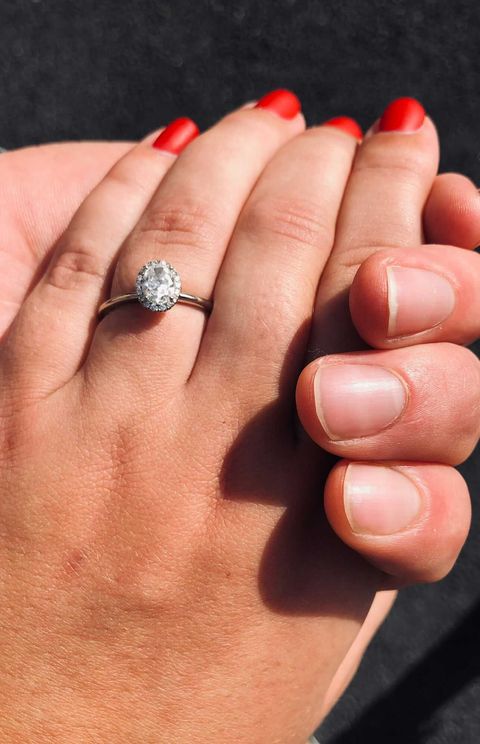 Tell us your ring!
A beautiful white gold ring, oval diamond with a small halo. It's simple but so incredibly beautiful! It's perfect.
@kayla_campbell1 & @docs_snapback