Tom proposed to Liz while skiing on the slopes of Mount Snow in Vermont.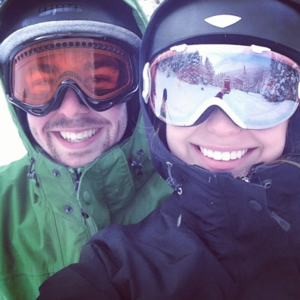 How They Met:
Tom and Liz met in college while living on the same floor in their dorm. They hit it off right away as friends and within a year they were dating. They both love the outdoors especially hiking and skiing – which is what made this proposal so perfect!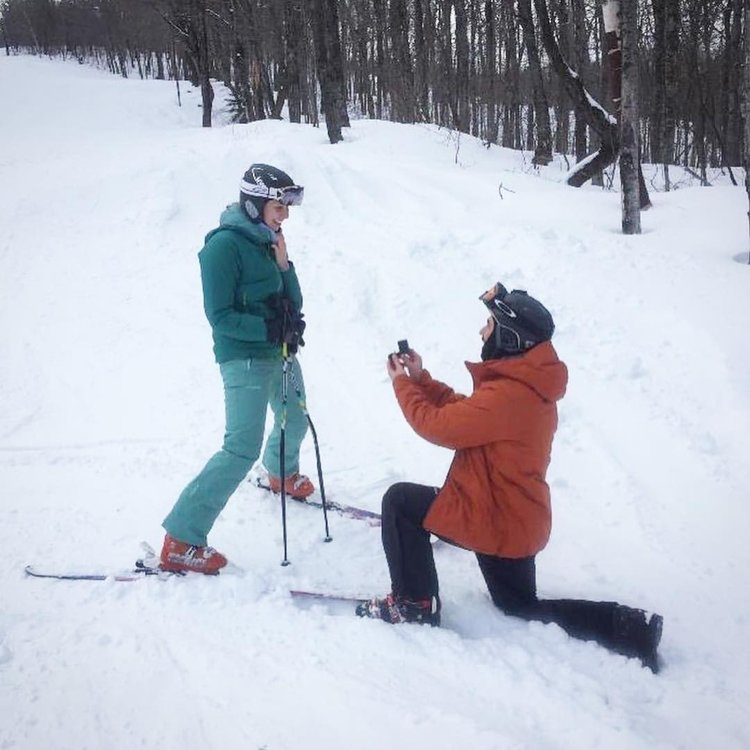 How He Asked:
Tom proposed to Liz after a long ski day at Mt Snow! It was their last run. He stopped half way down, unclipped from his bindings and walked towards her as she was skiing down. She asked him if he fell thinking that was why he was off of his skis. He said, "No, but I have a question for you!"
The RING:
LOVE my ring!!! It's a solitaire radiant on a white gold band with as low of a profile as possible.