Where was your proposal?
He proposed in my backyard! He got a team of people help him transform the backyard to something you would see in movies!
How did you meet?
We met at church!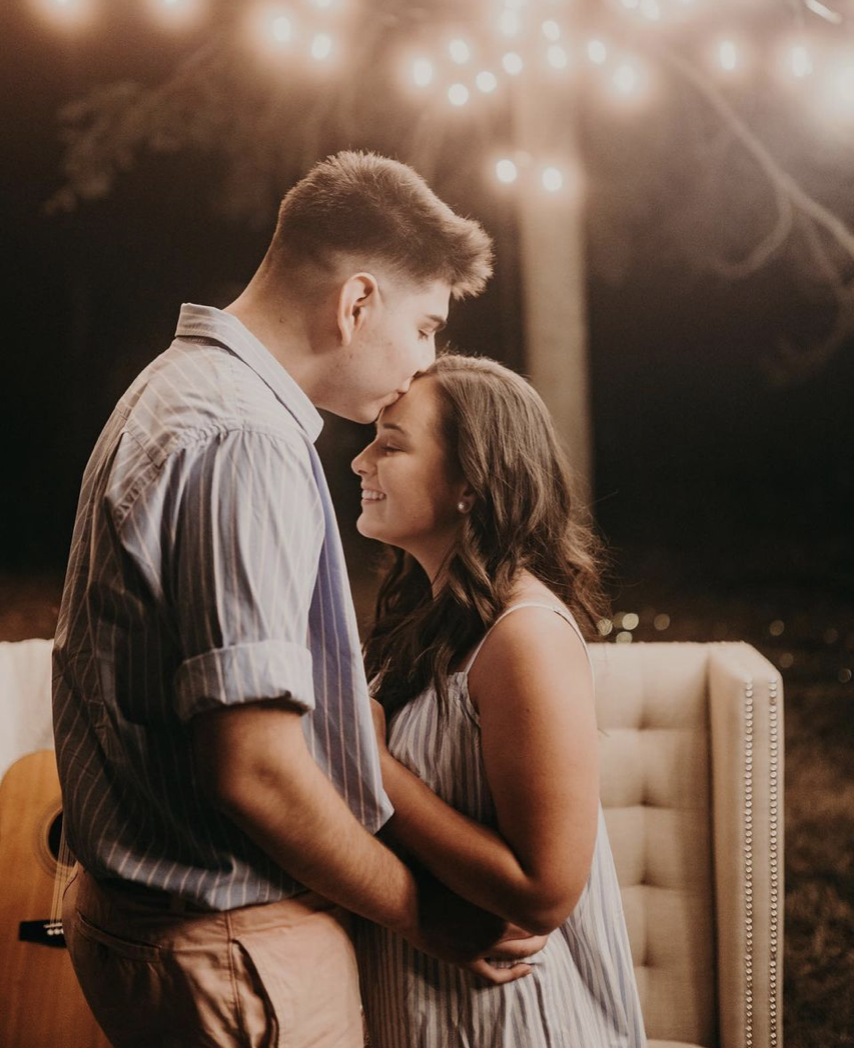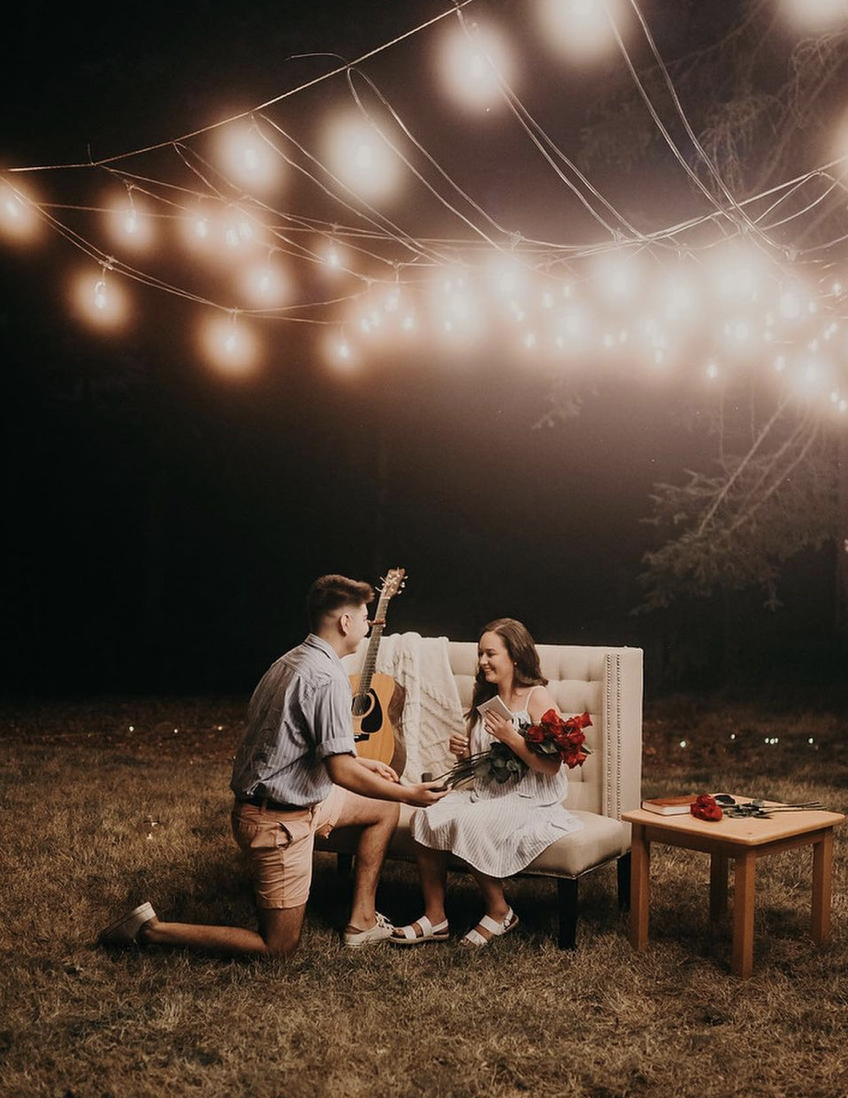 How did he/she ask?
The Sunday before it happened he gave me a letter saying that someone was going to pick me up and take me out shopping for a dress! I got picked up on Monday by my friend Victoria and we went out shopping for dresses! Then Victoria gave me a card saying that the next day someone was going to take me out to get my nails done. So on Tuesday my Mom took me out to go get a manicure and pedicure! Later that day, my Aunt gave me a card saying we were going to a castle for the day that one of my favorite movies was filmed at! So on Wednesday we go to the castle and I was so sure that the proposal would happen there... nope! My sister gave me a card saying that they were taking me to my friends house to get me ready for a fun girls night out. Little did I know, the dress that I picked out was there and they were getting my hair and makeup done. We got in the car and drove to my house where there was a trail of candles leading from the front yard to the backyard where he was. All of my family members and best friends were standing along the trail with roses and cards from Gian. I opened every card I received as I was walking up to Gian standing by a giant "Marry Me?" sign. He then sang me a song and got down on one knee and popped the question!
Tell us your ring!
I love it! It's so beautiful!
@mikaylafaith__ @thxbelle