Where was your proposal?
At the ice skating rink in downtown Providence.
How did you meet?
We're high school sweethearts. It was 2010. I was a freshmen, and he was a sophomore. We didn't know each other at the time. During his social studies class, he confided to his friend about his crush on me - who was also my cousin, and that's how I found out about him.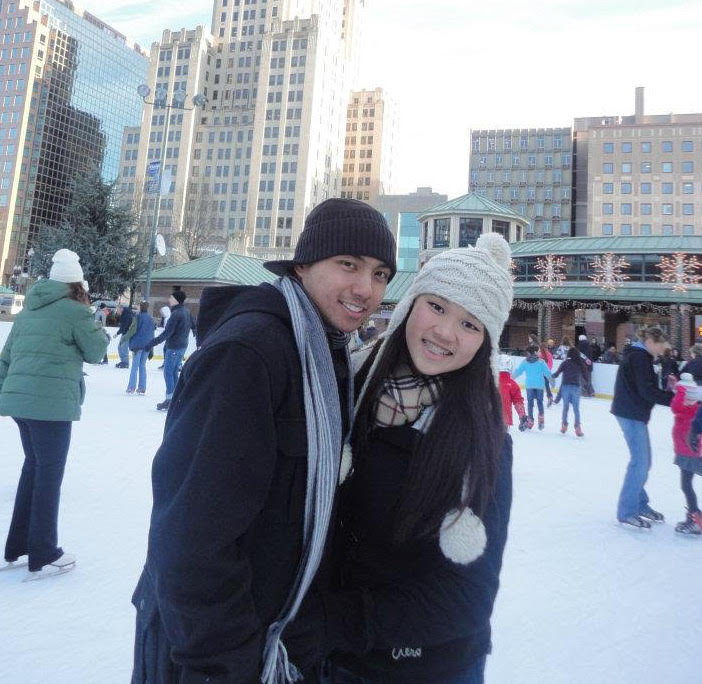 How did he ask?
Cesar wanted to bring it full circle since we had our 'first real date' at the Providence ice skating rink. It was also the day before Valentine's Day, and surprisingly, I never saw it coming. He's not the most graceful skater, but he knows I love to ice skate. His hope was that because I knew he couldn't skate, it would catch me off guard, and he was right. We went to the rink in downtown, I helped him lace up and guided him during his first loop around the rink. Afterwards, I told him to never take his gloves off to avoid injury, and left to skate circles around him. Cesar skated a few loops and then declared "I think I'm ready for the middle," and if you've been ice skating, you know to avoid the middle as it's usually for more fluid skaters. So I question him, and ask him why, as he's slowly trekking his way towards the center and all of a sudden he does an awkward fall. (His fall looked like he was trying to surf on the water, and regain his balance...) He proceeds to take his gloves off, which I continue to question, strips down in the middle of the rink, and BAM. He pops the question. Time stopped for us in that moment and my eyes filled with tears. Over the sound of applause from around the rink, I heard a distinctive yell. I turned around and realized Cesar arranged for my cousins to be there to capture our special moment, and our day-of engagement photos!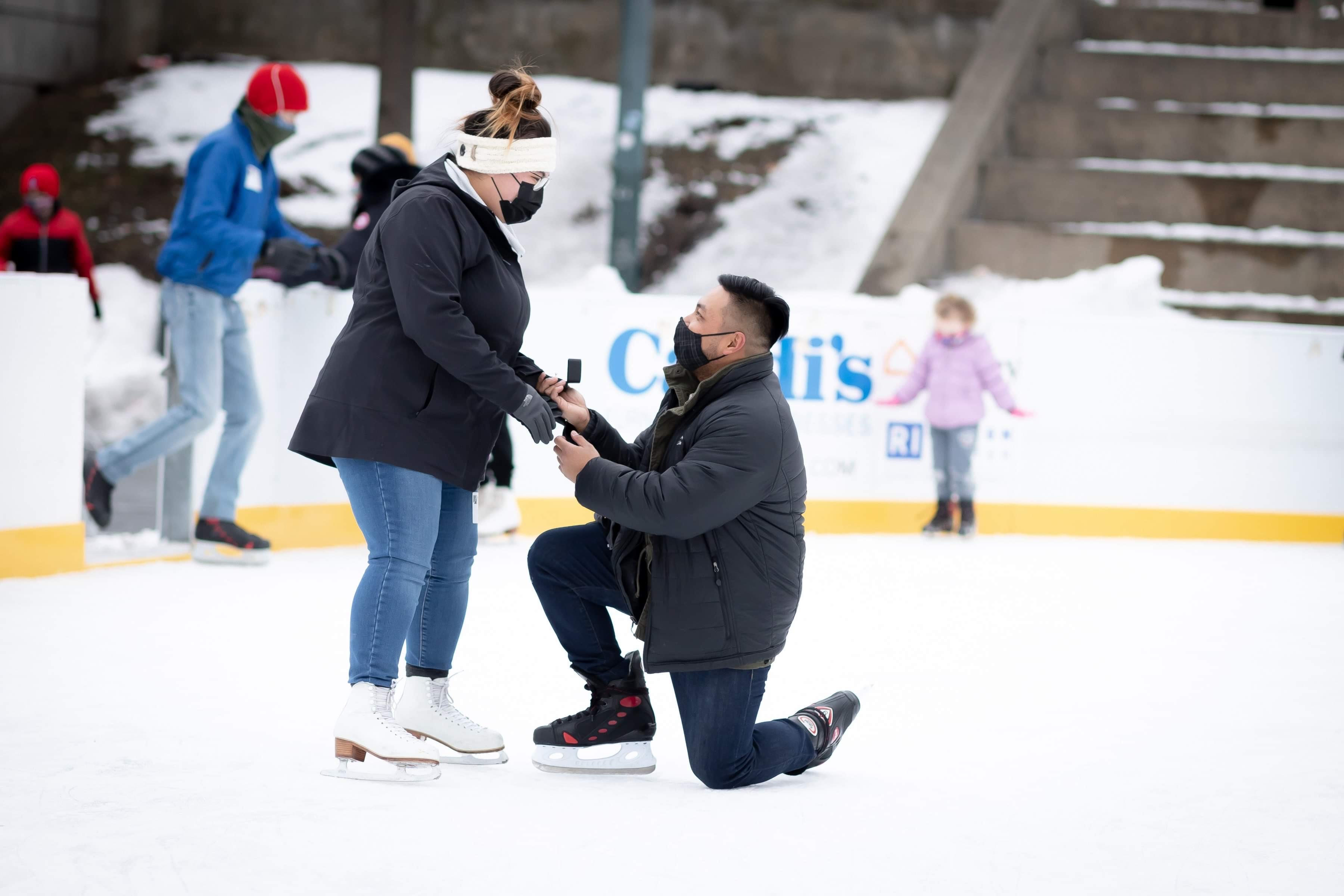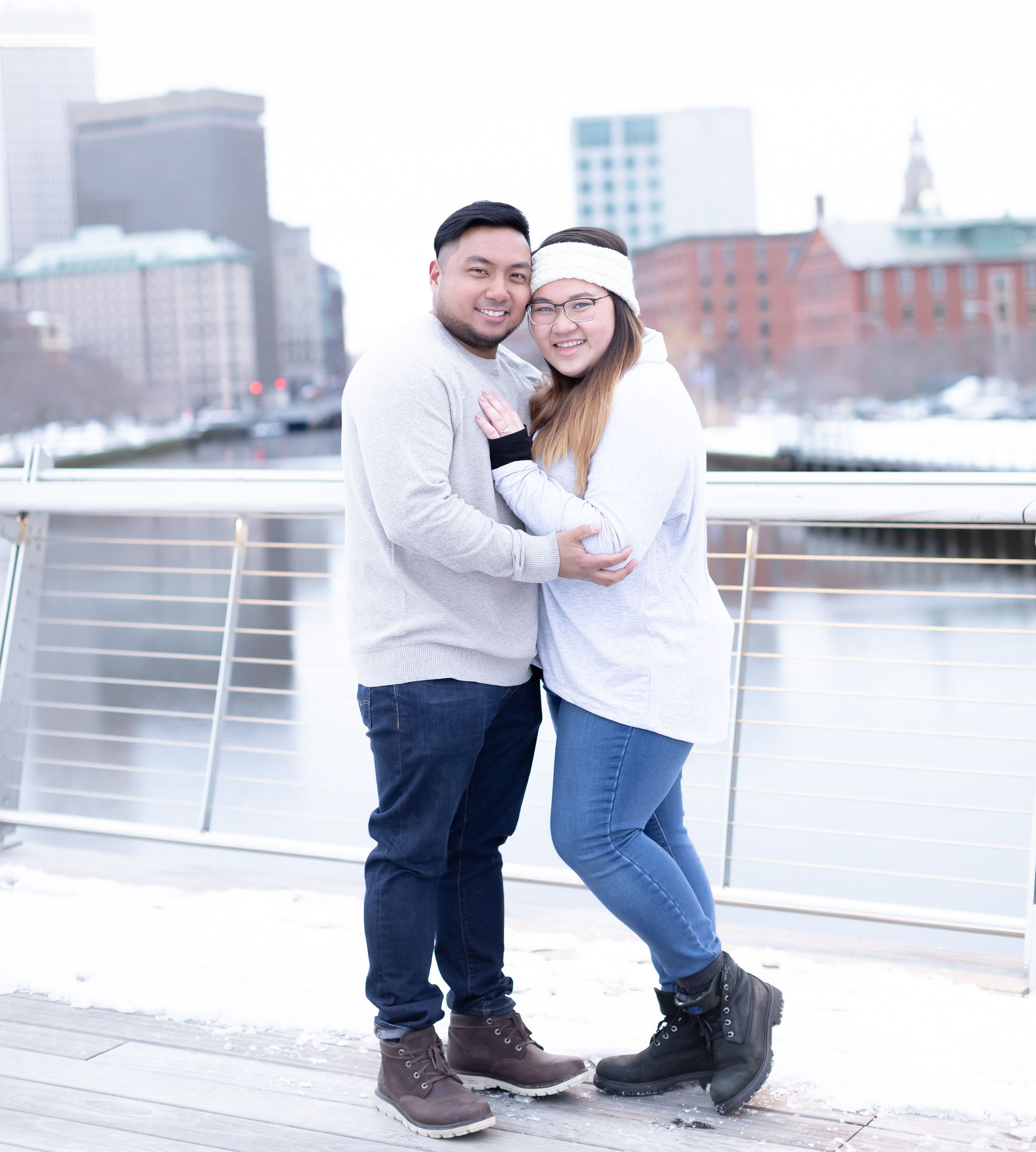 Tell Us About The Ring
IT'S PERFECT. I normally don't wear jewelry, and if I do, it's very minimal and simplistic. Because we've been dating for so long, we both knew a proposal was bound to happen - so we shopped together and found a beautiful, simplistic platinum band three-stone basket setting. I was then escorted out of the store, so Cesar could do the diamond shopping alone. He selected a 1.05 caret center diamond - and oh, man it shines BRIGHT.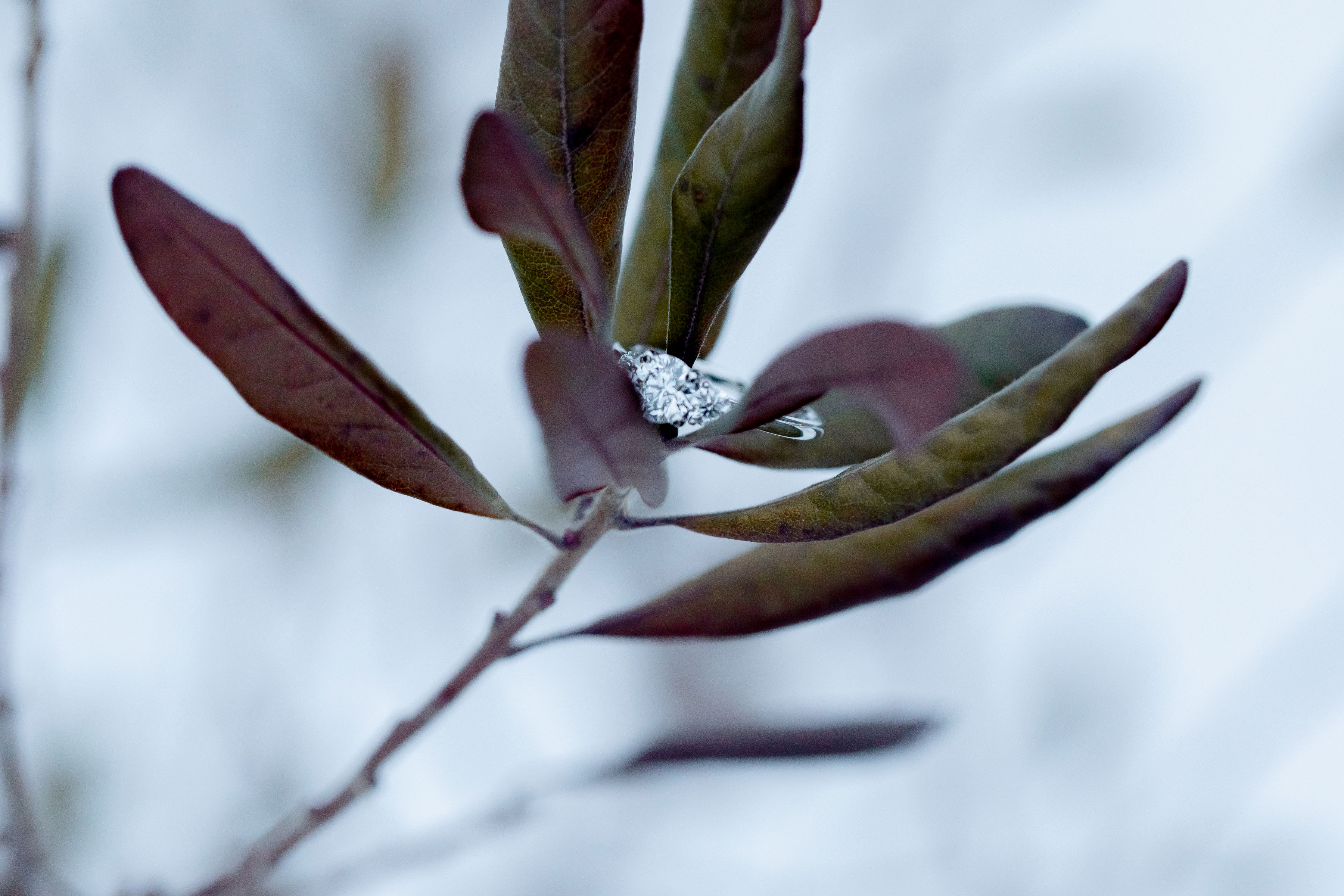 @monicaktham @cpr31826 @jayrobinphotography