The Proposal:
Zac and Victoria were having a very routine photo shoot one summer day. The photographer told them she was running late, so Victoria suggested they wait in the car until the photographer arrives, but Zac had other plans and convinced her to go take a walk with him while they waited. As they were walking around the rose garden Victoria saw some rose petals on the ground under the gazebo. Her exact words were, "OMG! These are so pretty. The park must decorate around here." As she looked up from the flowers on the ground, Zac was on one knee and pointing up. Victoria was already in shock, and then looked up to see, "WILL YOU MARRY ME" in rose petals. Then the photographer jumped out from hiding in a bush and captured their special moment. After Victoria said, "Yes!" they finished their photo shoot, and then celebrated with dinner at the Old Canteen, in Providence (where their first date was). As the day was ending, they celebrated at Zac's parents house, where all of their family and friends were waiting. Zac planned everything out perfectly, full of lots of special surprises.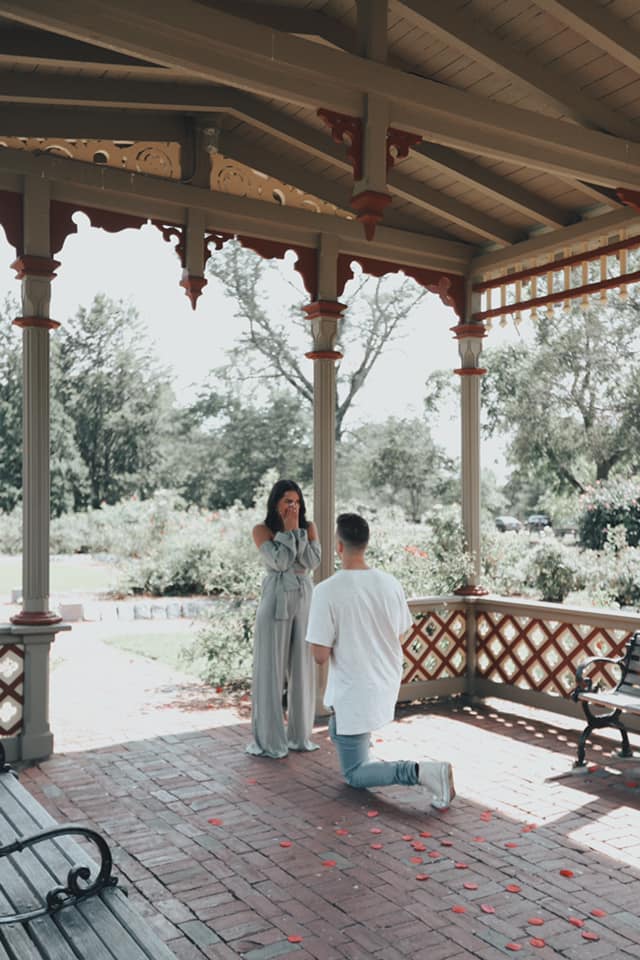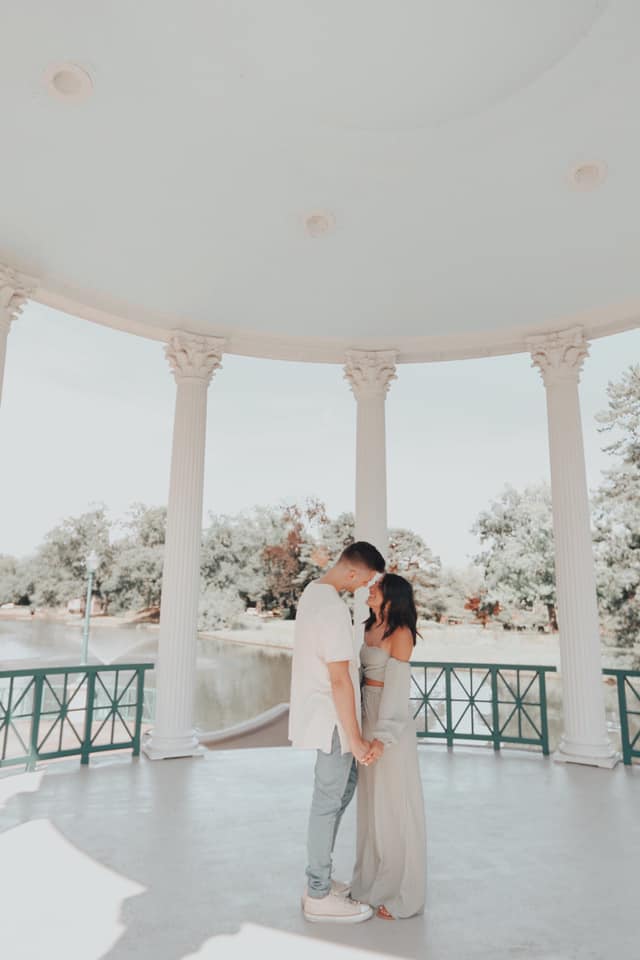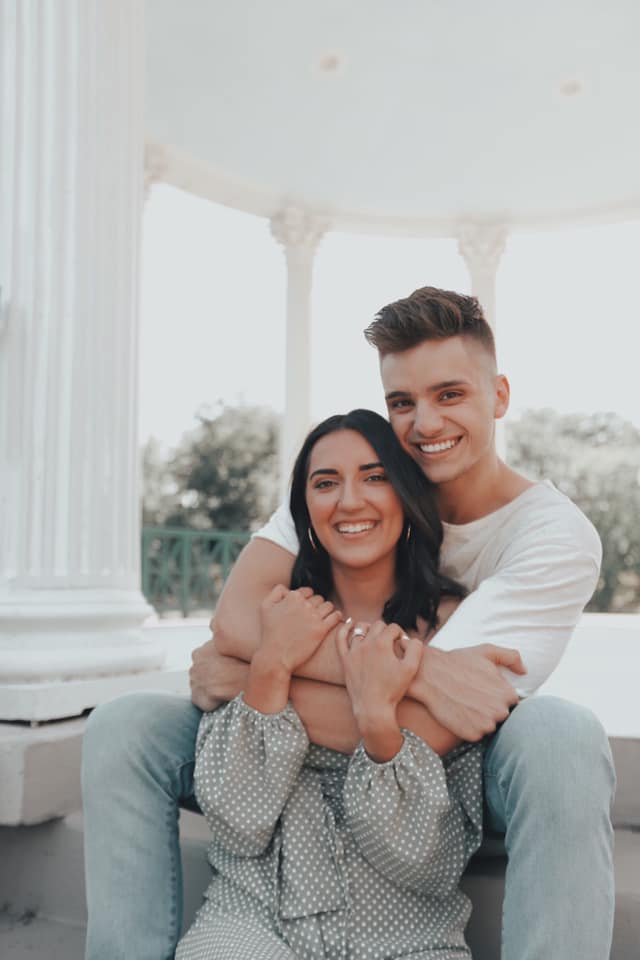 The Ring:
Love my PD Fam! 😊 It's a beautiful ring with a diamond halo.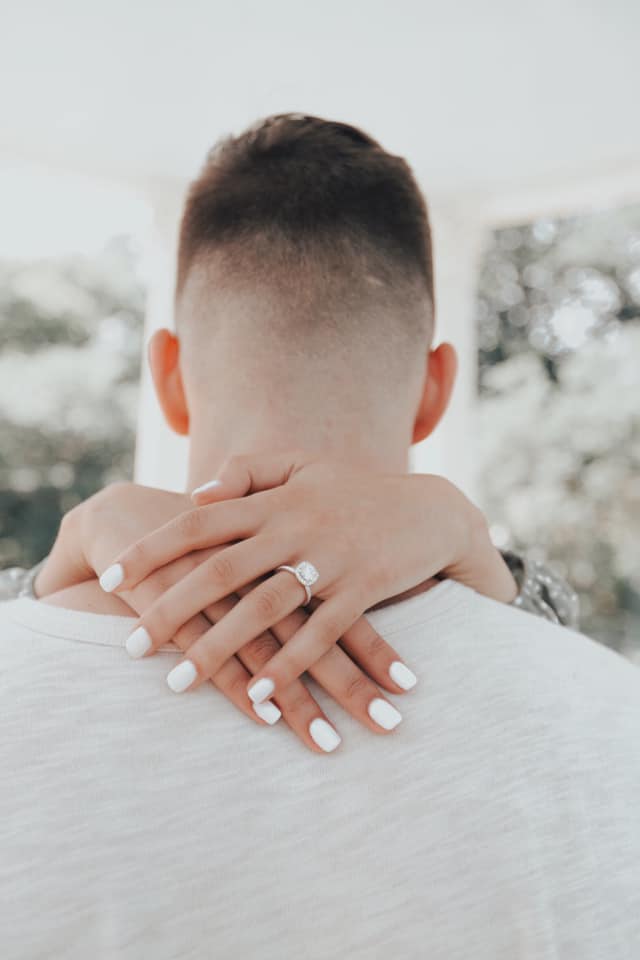 The Wedding:
04.19.20
The wedding was planned for May 24th 2020. Little did they know a worldwide pandemic would hinder their 300 person wedding plans. After lots of thoughts, prayers, and some tears, Victoria and Zac realized that the wedding wouldn't be able to happen on the original planned date. Through this decision and hard time, they decided to postpone the celebration to an unknown date, BUT get married in just a couple weeks. They quickly planned a small socially-distanced wedding in just 2 weeks. On April 19th, at 2:00, Zac & Victoria made a covenant with each other before God, to love one another until death do they part. Many of their family & friends couldn't be there, Victoria didn't wear the dress she bought months ago, there weren't flowers set up everywhere in a fancy venue. Although it didn't look like what they imagined, but it felt like how they thought it would. Zac and Victoria can't wait to celebrate with their friends and family as soon as they are able to!