Selling Vintage, Estate and Watches at Providence Diamond
If you have special pieces that are just collecting dust, let the experts at Providence Diamond offer you top dollar.
Sometimes selling your jewelry or watches goes beyond just the value of gold or silver. If you have special vintage or estate jewelry pieces, those can often be sold at impressive values. At Providence Diamond we will assess the value of your jewelry or time piece, and make you an offer that is often above what other jewelry brokers will offer. Our years of expertise have made us one of the most trusted jewelry and watch buyer in the business. Attorneys and trustees are welcome, and all transactions are private and confidential.

What is Vintage Jewelry? Pieces that are between 20-100 years old are classified as Vintage jewelry. Vintage jewelry is also usually classified as estate jewelry. Often, the value of Vintage jewelry is based on it its collectability or desirability, and goes beyond the value of the metal alone.
Factors that determine the value of Vintage Jewelry
Historic period or period significance
Intrinsic value
Condition
Collectability / demand
Rarity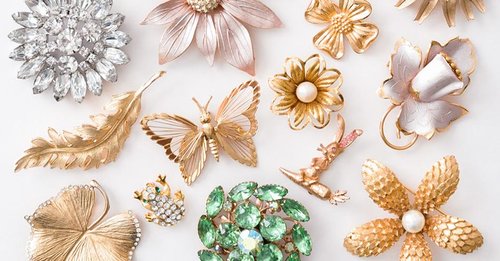 Selling your watch Luxury watches are an investment. When you decide to sell it, it's important to remember that your watch still holds great value. That's why you need to sell to a reputable company, with the experience needed to correctly access the true value of your watch, and offer you the best price. Trying to sell the watch yourself online or with auction sites can lead to increased fees, and open you up to fraud from strangers online. Working with Providence Diamond you can avoid that stress and fear, and sell your timepiece in a safe and secure environment.
How to sell your Jewelry or Watch The process is simple. We have experts in our store ready to help. Simply make an appointment below.
When you visit, our expert will carefully examine your jewelry to determine the quality and condition of your piece as well as any special attributes which may increase value. There are many factors which impact value, as mentioned above, but also metal content, metal weight, if there are any diamonds or gemstones. and the quality and condition of the piece.
Most visits, we will make you an offer and you can walk out of the store with a check in hand.